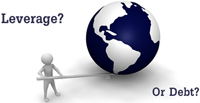 it's called Debt.



2012 Global Market Report


Produced by: NAI Global

Published annually, NAI's Global Market Report provides an overview of market conditions on over 200 commercial real estate markets throughout the United States, Canada, Latin America and the Caribbean, EMEA (Europe, Middle East, Africa) and Asia Pacific regions, with statistic-rich reports, easy-to-read charts and graphs. The report has information on market trends, rental rates and vacancy rates for markets worldwide, and is one of the most comprehensive resources available.

Click here to view the overview of the 2012 Global Market Report

To order the complete 2012 Global Market Report, click here.
NAI Global's 2011 International Property Guide provides insight into key local business customs and practices for 60 countries around the world.

Click here to download the article
The 2011 Global Property Prices & Trends report highlights key demographic data along with current rental rates and investment yields for 140 global markets.


Click here to download the article