We have access to the latest commercial real estate information and trends.
We track the performance of markets and provide forecasts of key indicators.
We collect, monitor and maintain historical transaction and market data, such as: rents, yields, take-up, stock, availability, new supply and development pipeline
We analyze and research economic and property market conditions and evolving trends and create practical and useable outputs on current and future property market conditions, ranging from data collection to comprehensive market analysis, for – investors, developers, financial intermediaries and occupiers.
Reports and studies we do are amongst others: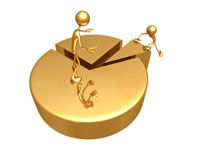 The basis of all good decisions is accurate market intelligence.
No guesswork. No assumptions. No qualifier filled footnotes. Just solid, objective commercial property market intelligence the way you want, where you want it.